Prophetic Training Mentoring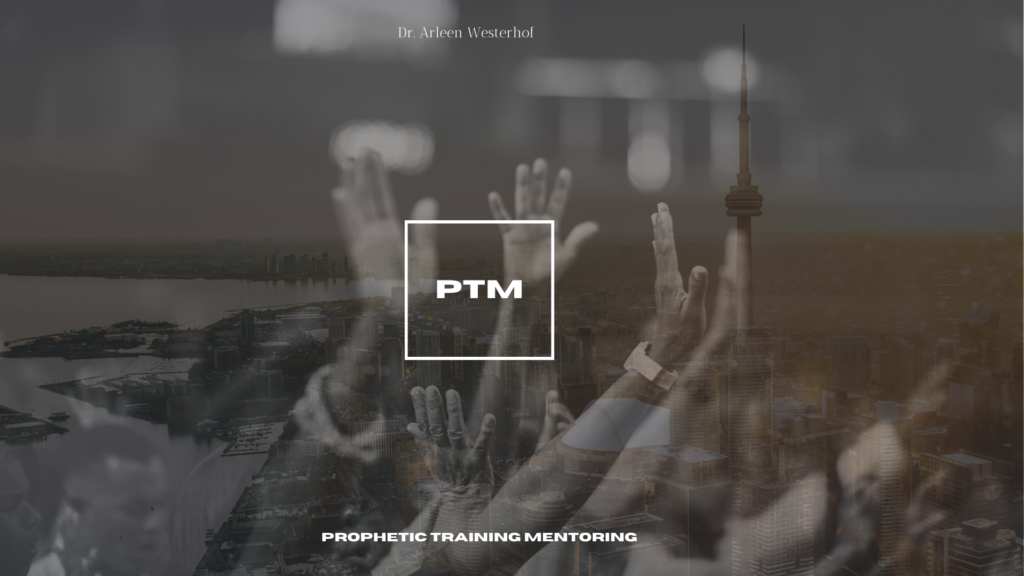 Registration is now open for the Prophetic Training Mentoring. This group will start in March 2023 and will help participants to learn to prophesy from the Spirit of wisdom and revelation into every sphere of society, including the church.
One of the things that makes this group unique is that Arleen has been ordained as both a prophet and an apostle. The apostolic anointing combined with the prophetic is an explosive combination! The prophetic gives clarity about your calling and direction while the apostolic gives you the practical wisdom and ability to pioneer and build what God calls you to manifest here on the earth.
Arleen: "A few years ago I prophesied that God was raising up a new generation of Elijah prophets. These prophets would stand before kings, rulers and leaders in every one of the different societal spheres of influence and speak the word of the Lord to them with wisdom and power. These prophets will also prophesy over kingdoms, cities and businesses. And their words will come to pass." This online Prophetic Training Mentoring group is my response to that word.
Arleen Westerhof is the lead mentor. She is the Lead Pastor of the God's Embassy Church in Amsterdam together with her husband Dick. Since its birth, "Embassy" has become a leading Apostolic Centre that effectively releases people into their callings throughout the world, and in the different spheres of influence in society. Arleen is the Founder and Leader of the Netherlands Prophetic Council. She is a member of the Apostolic Council of Prophetic Elders led by Cindy Jacobs, and she co-leads the European Prophetic Council together with Dr. Sharon Stone of the UK. Through her Living In Your Destiny Schools of the Prophets, she trains people in business, politics, academia and entertainment as well as the church to see transformation come in these different areas by converting their prophetic words into action. Arleen is the author of the book, "IMPACT. Prophesy and Change the World."
The goal of the Online Prophetic Training Mentoring group is to establish a healthy and mature prophetic culture in the nations by helping prophets to take their place in the church and in society. These prophets will also know how to work together with apostles to see change come. It's also the intention that the group will be a community of prophetic people who support each other through a restricted PTM Facebook page.
People who long to grow in boldness and accuracy in using their prophetic gift and who want to build their lives, ministries, businesses and initiatives with the prophetic revelation and the wisdom from the Lord. This group is also for people who want to be God's "prophetic solutionists" bringing God's solutions through divine revelation to the problems that our societies are facing.
Prophets, priests and kings
Discerning God's voice and receiving prophetic strategies
Prophetic protocol and testing the prophetic
Discovering your unique prophetic voice
Becoming a National prophet
Apostles and prophets in the marketplace (world of work)
How to stay on the forefront of what God is doing.
Apostolic authority in prayer for transformation
Warring for your future
Creating wealth
And much more!
We'll meet three times a month online.
Once a month Arleen will be teaching on the prophetic to help you to grow in your vision about the prophetic ministry and its relationship to the Kingdom of God.
Once a month Arleen will discuss prophetic and apostolic insights into relevant (global) events.
Once a month there will be an online prophetic activation session led by one of our experienced prophets to help you gain experience and confidence in your prophesying.
The opportunity to grow by being part of a prophetic community.
Prophetic masterclass, Get Ready and a once a year gathering of this prophetic community.
Video updates from Arleen and special interviews from around the world at the conferences that Arleen speaks at.
Registration closes 31 March 2023.
35 euros p.m./420 euros per year,
Participation for a minimum of 1 year.
Fill in the form below. You will receive notification on if your application has been accepted.
The closing date for applications is 31st of March 2023.