About Dr. Arleen Westerhof
Arleen Westerhof is, together with her husband Dick Westerhof, the Lead Pastor of the God's Embassy Church in Amsterdam. Dick and Arleen planted the church in 2005 and since then, it has become a cutting-edge Apostolic Center with an anointing for Reformation and Transformation.

Arleen speaks regularly at International conferences. She is the Founder of the Netherlands Prophetic Council as well as of the Living In Your Destiny Schools of the Prophets. These schools provide a comprehensive training in prophecy and are highly regarded by leaders in churches, companies and other organizations. Students of these schools can be found using their prophetic gifts in churches as well as in the different spheres of influence of society in which God places them. Arleen is also the Founder of the Economic Summit that aims to provide divinely-inspired solutions for global economic problems.

Arleen trains people internationally from every sphere of influence to be able to understand God's voice for their own lives, ministries, companies, organizations and their cities. Her academic background (she has a Ph.D. in chemistry) and experience in the business world, Christian ministry, education and consultancy have given her unique insights in how to bring change. Arleen is a gifted communicator and is highly respected for her prophetic insight and balanced teaching. She is also an advisor and consultant to leaders worldwide.

Arleen and Dick live in Amsterdam, Netherlands.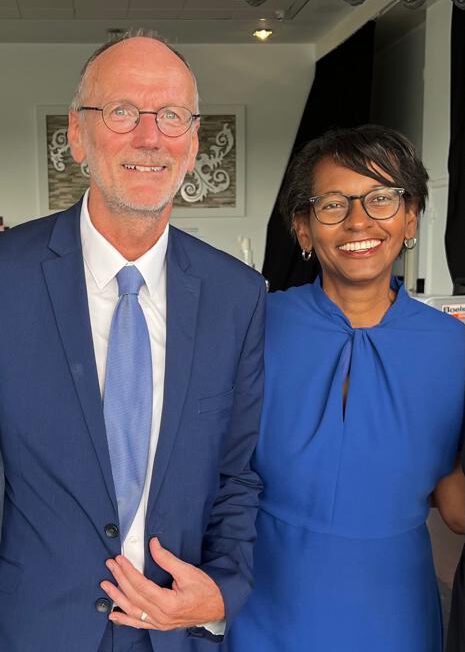 Follow Dr. Arleen Westerhof